We have been serving residents of Central Florida with professional plumbing services since 2003.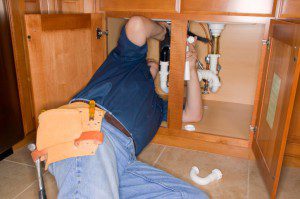 At A Step Above Plumbing Inc., we proudly offer a wide range of plumbing services to our commercial and residential neighbors in and near Central Florida. We offer commercial plumbing services, including toilet repair and installation, water heater installation and repair, drain repair and clog removal, pipe repair and replacement, and much more. We can handle the more advanced needs of commercial clients, whether you have a small office or massive building that serves as a workplace for many staff members. We also offer similar plumbing services to residential clients. We have plumbing contractors on staff who can answer questions and solve problems quickly.
Our plumbers at A Step Above Plumbing Inc. can come to your home or office between our normal business hours of 7:00 a.m. and 5:00 p.m., Monday through Friday. We also have weekend appointments available as needed on Saturdays and Sundays, so we can accommodate your busy schedule. We started our company in 2003, and have been offering high-quality plumbing services to the area for over ten years. Our clients share their positive experiences that they have had with our team on a daily basis, and we strive to make sure every customer feels satisfied with the job we do.
Whether you have a question about a slow-moving drain or a serious plumbing problem that simply can't wait, we are the team to call. We have experience and skills in removing clogs, repairing pipes, and replacing all components of your plumbing, so we can solve any problem. Give us a call today to learn more!