Keep your drains flowing smoothly with our commercial drain repair services.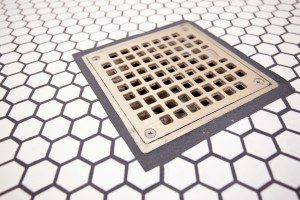 Keeping your drains flowing freely and smoothly is an important part of any type of plumbing. When you have a commercial property, ensuring that the drains flow properly can be important to the health and safety of your building. Whether you own a small business or have a large commercial property, our team here at A Step Above Plumbing Inc. is ready to exceed expectations when it comes to servicing your commercial plumbing. Since 2003, our team has been working with commercial plumbing projects in and around the Brandon, Florida area, and we would love to assist you with your next project.
Drains are an integral part of your plumbing system. If one becomes clogged or damaged, it can easily affect the rest of your commercial plumbing system. When you work with our experts, we are able to utilize our expertise and experience in order to seek out the clog, blockage or crack and make the necessary repairs. We have the equipment necessary to tackle even the toughest or most difficult to access spaces for your commercial drain repair, ensuring that we can make short work of the toughest situations.
If you have been looking for a professional, qualified plumber who can help you navigate the complexities of commercial drain repair services, we are here for you! We offer detailed quotes, wonderful plumbers, professional services and much more for your next project. If you have questions about our commercial drain repair services or would like our expert assistance, please contact us today.
---
Commercial Drain Repair
Commercial Drain Repair in FishHawk, FL
Commercial Drain Repair in Lakeland, FL
Commercial Drain Repair in Plant City, FL