Keep your building's pipes in top condition with our commercial pipe repair.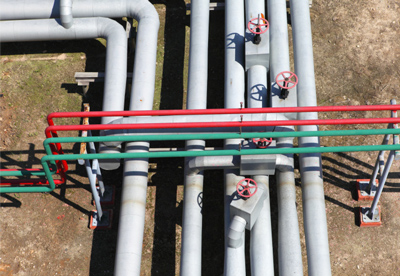 One of the last things on your mind while running is a business tends to be the plumbing, but clogged pipes are even more likely to happen when you have a large building with many customers or employees. If you notice signs of clogged, leaking, or broken pipes in your Brandon, Florida building, you can rely on us at A Step Above Plumbing Inc. for any commercial pipe repair you may need.
It's best to schedule a pipe repair as soon as you notice anything amiss with your pipes rather than waiting until something messy happens. Even if you've only noticed odd sounds coming from the pipes in your building, it's likely trying to tell you that something is wrong. It's often better to have it inspected sooner than later. With our commercial pipe repair services, we can first inspect your pipes to determine the extent of the problem and whether your pipes require simple repairs or a full replacement.
We are dedicated to customer satisfaction, so we will be open with you the entire time. You can trust that we will never recommend a commercial pipe repair or replacement unless the situation deems it necessary, nor will we proceed with repairs if it becomes obvious that there is a larger issue with your pipes that will require more frequent repairs or a pipe replacement. We are also prepared to fix any leaky pipe before it turns into a burst pipe and flooded building and will work thoroughly and efficiently to prevent turning off your water for any longer than necessary to fix your pipes.
With our commercial pipe repair services, you can trust us to handle any repairs from clogs or leaks to large cracks or more. Keep your building's pipes in top condition when you call to schedule a commercial pipe repair today.
---
Commercial Pipe Repair
Commercial Pipe Repair in FishHawk, FL
Commercial Pipe Repair in Lakeland, FL
Commercial Pipe Repair in Plant City, FL