Don't delay your commercial plumbing repairs.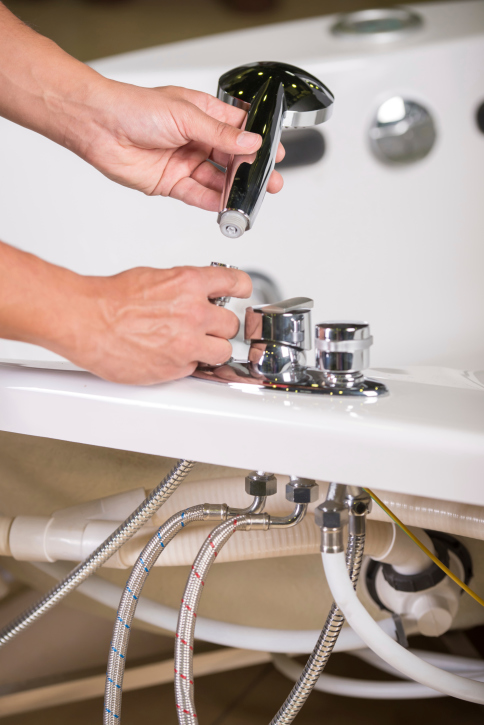 A leaky faucet or clogged toilet in the house is usually a fix you can do on your own because it's just one toilet or faucet. With a commercial building, there are more toilets, sinks, and plumbing systems in place that can make plumbing repairs more complex because one issue could potentially affect your entire operation. That's why you should rely on us at A Step Above Plumbing Inc. for any commercial plumbing repair you may need in the Brandon, Florida area.
It's important to pay attention to even the smallest sign of plumbing issues in your building because they tend to escalate quicker than we'd like. Even if it's just an odd noise coming from the plumbing, it's better to have your plumbing inspected right away before you end up with a severely backed up toilet and wastewater contaminating the building. We're happy to provide you with a free estimate for any commercial plumbing repair that might need to be done.
You can also trust that we will never recommend any form of plumbing repair if it isn't needed because we value our customers and will look out for you more than our own wallet. As part of that promise for our customers, we also work hard to provide low and competitive rates that you won't likely find anywhere else in the area for the same high-quality work.
Let us handle any commercial plumbing repair you might need, so we can get your business back to running smoothly without delay. If you've noticed any water spots, clogged toilets, leaky faucets, weak water pressure, or higher water bills just give us a call today to schedule your repairs.
---
Commercial Plumbing Repair
Commercial Plumbing Repair in FishHawk, FL
Commercial Plumbing Repair in Lakeland, FL
Commercial Plumbing Repair in Plant City, FL