See the difference new toilets can make for your business.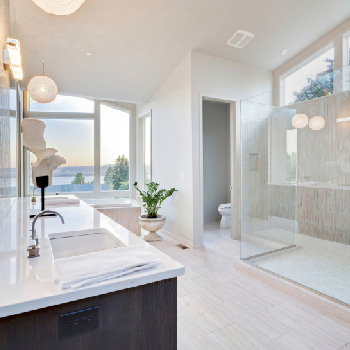 Though it's not always the first thing to come to mind, your toilets should be the first thing to consider when planning renovations or construction for your commercial building. The bathrooms will be the most used part of the building, so it's important to allow for more than just a single, leaky toilet for a crowd of employees and customers. Here at A Step Above Plumbing Inc., we're able to help you with your commercial toilet installation in the Brandon, Florida area.
One important thing to note about commercial toilet installation is that it's often more complex than your basic residential toilet installation. Commercial toilets are used more often throughout the day by multiple customers and employees, so you'll want toilets with longer lifespans and high functionality. You'll also want to install enough toilets to cover the needs of your employees and customers without having to form long lines throughout the workday.
With all these differences from basic residential toilet installation, there is also more complex plumbing and wiring involved that will require specific expertise and experience from your plumber. We are highly experienced, reliable, and thorough in our work, so we are happy to offer our commercial toilet installation services.
Don't settle for a single, problematic toilet for your facility when you can get a more modern commercial toilet installation instead. You can trust us to give you great recommendations and get the installations done correctly the first time. Just give us a call today to see the difference new toilets can make for your business.
---
Commercial Toilet Installation in Central Florida
Commercial Toilet Installation
Commercial Toilet Installation in FishHawk, FL
Commercial Toilet Installation in Plant City, FL
Commercial Toilet Installation in Lakeland, FL