We're the only commercial plumbing contractors you'll need to care for your building.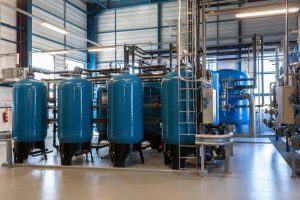 When you're responsible for a commercial building, you have a number of components and systems that require ongoing care and maintenance. It's vital to know where to turn for professional assistance if something stops working or needs immediate attention. Here in Central Florida, commercial building owners and managers can always rely on our team at A Step Above Plumbing Inc. for any problems that may arise with their structure's plumbing system. We're one of the top-rated commercial plumbing contractors in the area, delivering high-quality service on every job.
Although many plumbing companies offer service in this area, not all have the skills or experience needed to handle commercial work. After all, commercial plumbing systems are often much larger and more complex than those found within residential structures. Our team of expert plumbers can handle any plumbing needs in a commercial building. We offer plumbing installation, repair, replacement, and maintenance, working on all the elements that make up your structure's indoor plumbing system. You can also count on us to take care of the plumbing associated with any renovation work in your space.
We're the only commercial plumbing contractors you'll need to care for your building. Over the years we've been in business, we have been the trusted provider of plumbing services in office buildings, health clubs, retail stores, hospitals and healthcare facilities, restaurants, hotels, and many other types of facilities. We're familiar with and adhere to all the local building codes and regulations. As leading local commercial plumbing contractors, we're up for any job that needs to be done.
If you're tired of working with unreliable or inexperienced commercial plumbing contractors, turn to our team for the professional services you deserve. Contact us today to learn more about how we can care for your commercial plumbing system.
---
Commercial Plumbing Contractors
Commercial Plumbing Contractors in Brandon, FL
Commercial Plumbing Contractors in FishHawk, FL
Commercial Plumbing Contractors in Lakeland, FL
Commercial Plumbing Contractors in Plant City, FL