We can take care of commercial toilet installation as part of a construction or renovation project.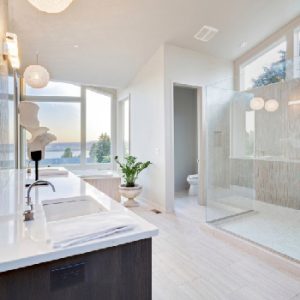 Although you may not spend a lot of time thinking or talking about toilets, the reality is that these components are vital aspects of modern plumbing systems. In commercial settings, larger restrooms may contain multiple toilets to accommodate higher volumes of use. While it may be unpleasant to think about, an improperly installed toilet is a liability that can impact your structure's safety and condition. Because of this, the process of commercial toilet installation should always be left in the hands of a skilled professional. If you're in Central Florida, you can always rely on our team at A Step Above Plumbing Inc. to take care of this task.
We can take care of commercial toilet installation work as part of a construction or renovation project, and our technicians also replace existing toilets with new ones. When performing this task, we always follow best practices to ensure that your new toilets will function correctly without leaking. With years of experience, we know which toilets are the best additions to commercial spaces. We can make recommendations and ensure that your commercial toilet installation adheres to your budget.
Along with commercial toilet installation, we have the skills and experience needed to handle other commercial plumbing needs that may arise within your facility. We partner with contractors and construction companies, as well as individual property owners and managers, to deliver high-quality services. We can perform new commercial toilet installation services when you're building a new structure or adding a new bathroom to your space. If you'd like to request an estimate or additional information about how we can help you, give us a call.
---
Commercial Toilet Installation
Commercial Toilet Installation in Brandon, FL
Commercial Toilet Installation in FishHawk, FL
Commercial Toilet Installation in Plant City, FL
Commercial Toilet Installation in Lakeland, FL