If your building is in FishHawk, you can always rely on our commercial plumbing contractors.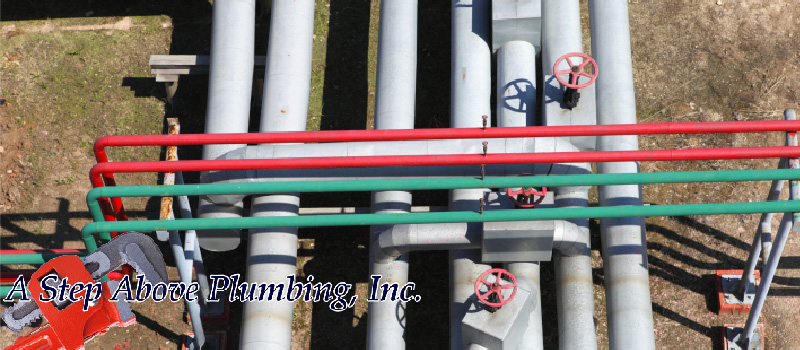 Owning or managing a commercial building comes with a number of necessary tasks. It's up to you to make sure all systems are functioning properly. When an issue arises, such as a clogged toilet or broken pipe, it's critical to get a skilled commercial plumbing contractor to take a look at the problem and come up with a plan for repair. Commercial plumbing contractors typically have more experience and training in a variety of tasks related to commercial buildings and their plumbing needs. The plumbing within an office building, retail store, warehouse, or other commercial structure tends to handle much larger volumes than the pipes and fixtures within your home, so it's important to hire someone who really understands the differences to repair, maintain, and install those components.
If your building is in FishHawk, Florida, you can always rely on our commercial plumbing contractors at A Step Above Plumbing. We offer services for a variety of building owners, including those who handle health clubs, restaurants, retail stores, office buildings, and more. Our plumbing contractors also specialize in design, planning, construction, and maintenance on major components that relate or connect to the plumbing in a commercial building. These components might include the pipes, fixtures, gas lines, water heaters, and other crucial parts.
Plumbing contractors often work with construction workers to oversee the commercial plumbing design. It is also important to make sure all parts of the plumbing system within a commercial structure meet local building codes, as well as the Americans with Disabilities Act (ADA). If you rely on our commercial plumbing contractors, you can feel confident that we will get the job done right.
---
Commercial Plumbing Contractors in Central Florida
Commercial Plumbing Contractors
Commercial Plumbing Contractors in Brandon, FL
Commercial Plumbing Contractors in Lakeland, FL
Commercial Plumbing Contractors in Plant City, FL