If you have a leaky toilet or one that's damaged beyond repair in your FishHawk building, contact us for commercial toilet installation.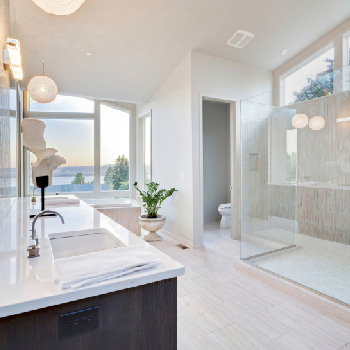 In any commercial building, from an office structure to a restaurant, one of the most important rooms is the restroom. Without working restroom facilities, you could be in jeopardy of violating employee protection rules and rights, since many of these dictate that a worker must have access to a working toilet. You could also run the risk of having to close your business until the problem is fixed, which often causes you to lose money and customers. While you might not want to think much about your restrooms, it's important that someone is keeping an eye on what's working and what's not. If you have a leaky toilet or one that's damaged beyond repair, give us a call at A Step Above Plumbing for commercial toilet installation.
We have licensed plumbers on staff who specialize in services for commercial clients. We can provide commercial toilet installation as part of the construction phase of your new structure or major renovation project. Modern toilets are much more efficient and use less water, which helps to save you money each month, while also reducing your company's environmental impact.
When we take on a commercial toilet installation job in FishHawk, Florida, our plumbing team will make sure to install pipes and toilets that can keep up with the demands of your building. With brand new toilets in your restrooms, you won't have to worry about leaks from outdated units.
---
Commercial Toilet Installation in Central Florida
Commercial Toilet Installation
Commercial Toilet Installation in Brandon, FL
Commercial Toilet Installation in Lakeland, FL
Commercial Toilet Installation in Plant City, FL