We are here to provide the expertise you need for commercial toilet repairs in your Lithia office.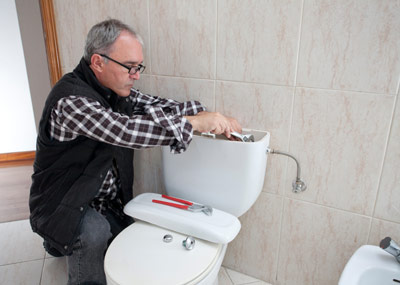 Successful businesses know that the number of people who are coming and going from their offices each day is an important metric for measuring their accomplishments. High traffic is a sign of a healthy and growing business and is what most business owners are aiming to achieve. More people using the office space also leads to an increased need for professional maintenance. Keeping everything running smoothly seems overwhelming, especially when you consider all of the details involved in maintaining a large office.
Particularly important areas to keep functioning perfectly at all times are the bathrooms. In considering who to hire for commercial toilet repair, look no further. As you work to attain your long-term goals as a company, let our team at A Step Above Plumbing Inc. maintain the bathrooms that are in such high demand. We are lauded for our ability to get the job done right the first time, and in no job is that more important than commercial toilet repairs.
If you own a business or are responsible for the maintenance of a business in Lithia, Florida, don't hesitate to call us for a commercial toilet repair. We know that issues with a toilet are high priority and will coordinate with you to be there right away. We work hard to make sure our customers are happy with our work from start to finish and pride ourselves on the quality of service that we provide. Know that you are in good hands and will get the best services offered for commercial toilet repairs when you choose to work with us.
---
Commercial Toilet Repair in Brandon, FL
Commercial Toilet Repair in FishHawk, FL
Commercial Toilet Repair in Lakeland, FL
Commercial Toilet Repair in Plant City, FL