When you want commercial plumbing contractors to do a seriously good job for your Plant City business, consider the one that always is "A Step Above".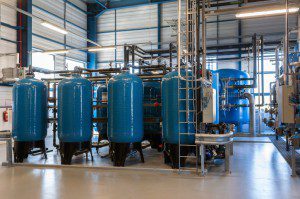 It would be pretty silly to call yourself "A Step Above Plumbing Inc." if you didn't push yourself to be one of the top commercial plumbing contractors in the Plant City, Florida area. We are a lot of things, but silly isn't one of them. We are serious – serious about quality parts, quality workmanship, and quality customer service. We don't look at any plumbing service as "once and done". Instead, we look to build a lasting relationship, so you'll continue to turn to us for your plumbing needs. It is said that it takes twice the effort to procure a customer as it does to keep one, so perhaps we're also serious about saving time.
Speaking of time, we respect yours and your desire to keep your business productive and profitable. We are sensitive to timeframes and budgetary concerns, so you can count on us to arrive on time and keep our rates low and competitive. It would be silly to set our prices in a way that made sure we prospered in business but you didn't – and remember, we aren't silly. We're serious about earning your business, so we'll even provide you with a free estimate for the non-emergency repair work you may need.
When you want seriously competent and thoughtful commercial plumbing contractors for your company's plumbing needs, you can go" A Step Above" by calling us. We handle the smaller jobs like toilet installation and repair, water heater installation and repair, and pipe repair, as well as the much larger installation and repair projects. We work with large contractors all over the country because we're known for our integrity, quality, and capacity to do just about anything. Contact us today with any questions you may have about what we can do for you.
---
At A Step Above Plumbing Inc., our commercial plumbing contractors serve customers in Lake Wales, Winter Haven, Riverview, Tampa, Brandon, Fish Hawk, Lakeland, Lithia, and Plant City, Florida and throughout Central Florida, as well as all other areas of Polk County and Hillsborough County.