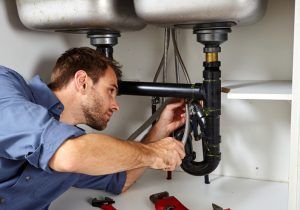 It is a daunting task to become a homeowner for the first time. It can feel overwhelming and stressful to know that you are responsible for every aspect of your home functioning properly. However, you can ease your burden if you can find the best people to service your home.
Here are the top 10 qualities to look for if you want an amazing residential plumber.
Someone who values your time, and arrives on time, or alerts you to any delays that might lead to a later arrival for an appointment.
An honest person who provides you with a reasonable quote for the work that needs to be done.
A well-organized person who is efficient and does a good job.
A good residential plumber should have the necessary skill set to answer your questions and provide you with information about the work that they are doing.
They should be receptive to you and kind.
Your plumber should be easy to communicate with and you should feel comfortable discussing details with them.
You want a plumber who will pay close attention to details.
You should get someone who is willing to explain what needs to be done and how they are going to accomplish the task.
A plumber needs to be available and flexible to assist you during emergency situations.
You want a plumber who is respectful of your home and cleans up well.
At A Step Above Plumbing Inc., each residential plumber on our team possesses these important qualities. Give us a call today to find out more!