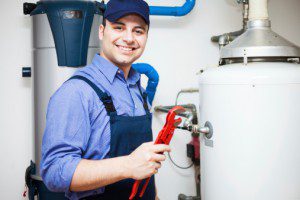 Do you like to save money by trying to fix things yourself? This is not a bad trait, but with plumbing, there are many advantages to hiring professional plumbing services for complex jobs. Here are three advantages of hiring professional plumbing services:
1. Saves you money in the long run– There are some plumbing problems that can be more complex than they originally appear. If this is the case, you may end up making a costly mistake. You can save money by hiring a professional for your plumbing services in the first place instead of paying them later to correct your error.
2. Saves you time- People always say that time is money, and it is true. If you have a project that involves plumbing, hiring a professional for these plumbing services will save you a lot of time. Plumbers go through extensive training to develop their skills and can do a plumbing job a lot faster than you.
3. Fixing things correctly- If you have a plumbing problem, you may just do a quick and temporary fix, such as plunging a toilet that clogs often. When you hire a professional for your plumbing services, they fix the problem correctly the first time, and it won't pop up again in just a few days or weeks.
At A Step Above Plumbing in Lithia, Florida, we want to help you with your plumbing problems. Hire us for your plumbing services, so we can help you save money, time, and headaches from trying to fix any major problems yourself.