If leaking or flooding occurs in your commercial building, it's best to call in a professional with expertise rather than attempting to fix the plumbing yourself. Commercial plumbing inspections and repairs are also best left to professionals because they will have the expertise and tools to do the job quickly and efficiently.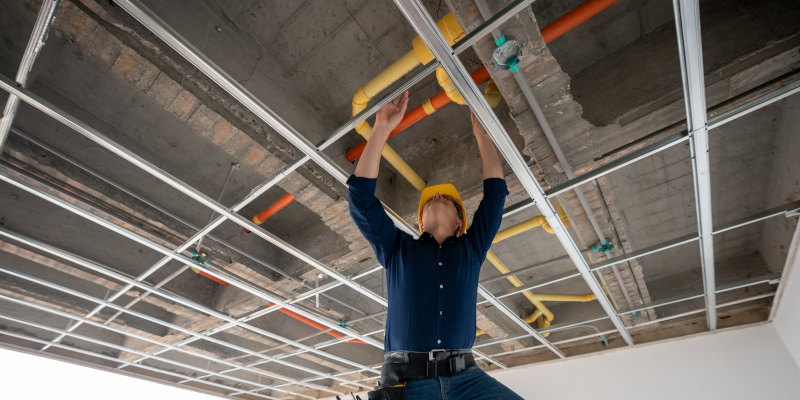 Here are some of the benefits of working with a commercial plumber.
Commercial Plumbing Expertise. A commercial plumber will have a high level of expertise in searching out leaks and clogs, checking pipes for signs of wear, and repairing any plumbing issues that may be creating issues ranging from lost water pressure to leaks.
Top Quality Work. Professional plumbers must be licensed and certified and have access to the proper training and tools to address your plumbing issues quickly and expertly. Whether you need to have clogged pipes cleared or damaged pipes repaired after a leak or flooding, you can expect top-quality performance when you work with a professional plumber for your commercial plumbing repairs.
Quick Response. If a plumbing emergency involving broken pipes, leaks, or flooding happens, it is important to address the issue quickly so that your commercial space is not ruined or forced to close down for longer than necessary to address repairs.  Professional plumbers will strive to offer quick response times and excellent service for emergencies and after-hours repairs to keep your commercial space functional.
At A Step Above Plumbing Inc., we provide commercial plumbing services and repairs. Call us today if you need a commercial plumber!