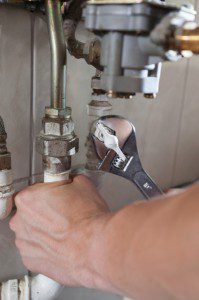 Here at A Step Above Plumbing, we have over a decade of plumbing experience. We make sure to keep up-to-date on current equipment and techniques. We are dedicated to providing our neighbors with the most efficient solutions to their plumbing problems.
We offer residential plumbing solutions to customers in Lithia, Fish Hawk, Lakeland, Plant City, Brandon, Polk County, and Hillsborough County. We help our customers with all types of residential plumbing needs, from preventive services to repair and replacement.
Here at A Step Above Plumbing, we are dedicated to customer service. We want you to know you can come to us as your local plumbing service provider. Don't try to do that pipe work on your own. Trust us to provide a quick, reliable service you can be sure of. We are available Monday through Friday from 7am to 5pm, and by appointment on weekends.
Give us a call today to learn more. We look forward to meeting you and helping you with all your residential plumbing needs!