One of the worst ways to start your morning is waking up to take a shower with absolutely no hot water. It's cold and miserable. That's why it's important to stay on top of water heater repairs and to know how to recognize the signs of a needed repair or replacement. Here's how to know whether your water heater is demanding a water heater repair or replacement.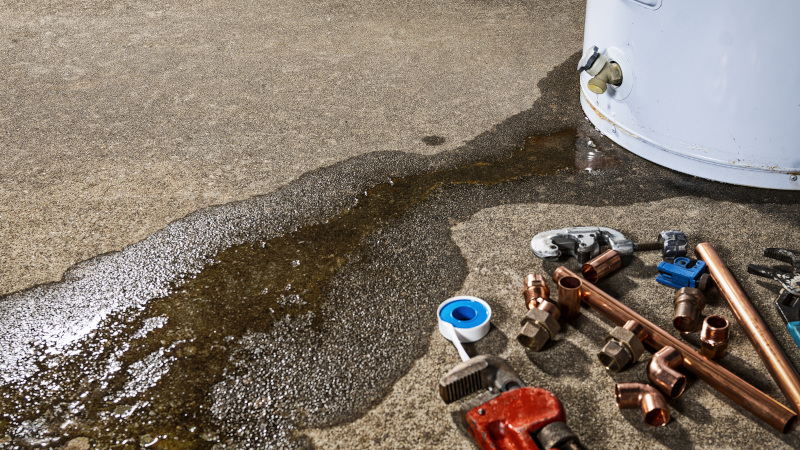 Consider the age: Though you may like to believe the opposite, your water heater does not last forever. Most water heaters will need to be replaced once they reach 10 years or older. Yes, you can do regular cleaning and maintenance to prolong their lifespan, but there's only so much you can do before they get worn out and the maintenance and repairs are no longer enough.
Listen for noises: If your water heater makes banging or knocking noises each time it starts up, you likely have a regular sediment buildup that could also be affecting its efficiency. This can usually be solved with a normal water heater repair. If it's making more of a rumbling noise as it runs, there's likely too much damaging sediment built up in the bottom of the tank to be worth a repair. At that point, it's better to replace the water heater.
Consider any leaks: If your water heater is leaking from a small fracture in the tank, it could still be fixed with a simple water heater repair. If the leak is more extensive or coming from connections or fittings to the tank, it's a good time to consider a replacement.
Consider the water temperature: If your water is consistently too hot or too cold, you might just need to adjust the thermostat on your water heater. If that doesn't work or it stops heating the water entirely, you may need to replace the thermostat, sensor, or heating element in your water heater. This situation rarely ever calls for a full water heater replacement unless it has also reached the end of its lifespan.
Consider the smell: The smell is less often something to worry about with electric water heaters, but you should never be smelling gas coming from your gas water heater. If you do smell gas, be sure to leave the house immediately and call the plumber.
Whether your water heater is inefficient or making weird noises, give us a call at A Step Above Plumbing Inc. today. We will do a full inspection and help you decide if you need a water heater repair or replacement.