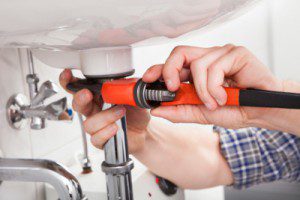 Nothing can ruin your day quite like a plumbing emergency, which is why you want to avoid them if at all possible. While some plumbing problems are unavoidable, like your water heater aging, there are still things you can do to keep your plumbing system in great shape.
Use drain screens—A simple, inexpensive screen can keep foreign objects that might wreak havoc on your drains out. If you think you don't need to use drain screens because you're careful about what goes down your drains, keep in mind that it's still possible for small bits of food, hair, and other things to go down.
Don't use force when using a faucet—This is simple, but something many people forget about. If too much force is used when you turn a faucet on or off, you can damage the seal that lies between the connections of your sink, a problem which can ignite leaks and make existing ones worse.
Give your garbage disposal a break—Even though having a garbage disposal is a convenient luxury, this doesn't mean you should try to shove anything and everything down into it. As you do dishes, reserve your garbage disposal for residue and minor bits of food, and never let grease, oils, or other fats go down into it.
Make inspections a priority—Having your plumbing system professionally inspected can give you a better feel for what's really going on. If it's been a while since you had your plumbing looked at, give us a call today.