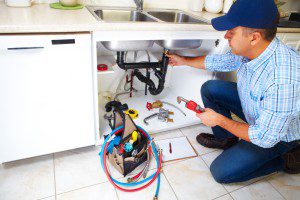 When you're on the hunt for a good residential plumber, it's hard to know where to start with so many options out there. Here are a few strategies to help you find the right plumber for your job.
First, ask your family and friends for recommendations. If they have had a good experience with a certain plumber in the past, that's a good sign you will, too.\
After you have a few plumbers to choose from, check to see what type of work they do. It's likely that if they did residential plumbing work for your family or friend, then they will be a good fit for your needs too, but it's a good idea to double check. Some plumbers focus more on commercial plumbing repairs or big installation jobs, whereas other companies primarily do house calls to fix small plumbing problems. While most plumbers will likely be able to figure out most plumbing problems, you'll feel more confident hiring one who services your type of plumbing needs more often.
Next, get an estimate on the service needed. If you get two or three estimates, you'll be able to tell if any estimate is outrageously high or low — both would be a red flag. Finally, make sure your plumber is licensed and has insurance. You'll want to be covered in case anything with the repair should go wrong.
At A Step Above Plumbing, we are proud to have three state master licenses in the company. Our residential plumbers do quality work, and our customers recognize that. We are respectful of your time and show up when we say we will and complete your plumbing job in a timely manner. We know you will be more than satisfied with A Step Above Plumbing as your residential plumber. We look forward to working with you!