Here at A Step Above Plumbing Inc., we know from experience just how frustrating it is to have to deal with a clogged drain. Fortunately, this is one plumbing problem that you can most likely fix on your own, without needing to call for professional backup. While we still encourage you to give us a call if the problem proves to be serious or stubborn, here are some methods you can try to unclog your drains with a few easily available items.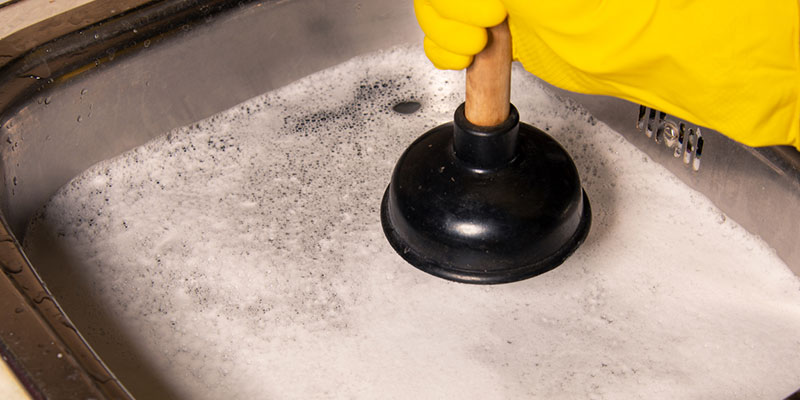 Use a Plumbing Snake- One way to fix a clogged drain is to use a simple and inexpensive tool called a plumbing snake. Although this term is also used to refer to the metal coils that professional plumbers use, here we're talking about the smaller plastic kind. Insert the snake into the drain, maneuvering around the curves of the pipes until it's all the way in, and then pull it out. The notches on the sides will catch any hair that's gotten stuck in your pipes and bring up the rest of the clog with it.
Use a Plunger- Another strategy you can use to fix a clogged drain is to plunge it like a toilet. You can use your toilet plunger for this, or get a mini-plunger that's been designed specifically for sink and tub drains. Either way the method is the same: place the plunger over the drain, push down to create a vacuum seal, and then plunge repeatedly to loosen the blockage.
Use Boiling Water- A third method you can use to loosen the clogs in a drain is to pour boiling water down it and let the heat melt away the grease or grime. You'll need to pour a lot of boiling water at once for this method, so we recommend using a kettle if you have one, but a pot will also work. You may have to repeat this process a few times to get the results you're looking for, but it's a cheap and easy fix for minor clogs.