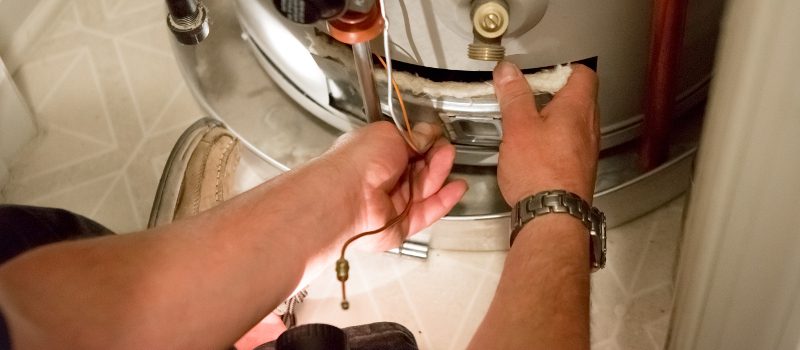 Hot water is a luxury many people just can't live without. When your water heater goes out, it is awful not to be able to enjoy all the benefits of hot water. Many people do not know that there are several signs that your water heater is not working at its best and is in danger of going out. If you know what to look for, water heater repair can keep your home supplied with hot water.
If your water heater is making a banging or knocking noise, this is a good sign you could benefit from water heater repair. Over the years, sediment builds up in your water heater and can cause tiny holes and cracks in your water heater. When the sediment heats up to heat the water, it makes the banging or knocking noise. Your water heater will also use more energy to heat up and will cost you more every month on your energy bill.
If you notice that water is pooling around your water heater or that it is leaking, you should look into water heater repair.  A leaking water heater is not functioning properly.  Also, the water could cause water damage to your home.  Then not only will you need to replace your water heater, but you will need to repair all the water damage to avoid mold problems.
Water heaters usually only last about 10 years. If your water heater is over 10 years old, you should consider replacing it. Waiting for a problem is not always the best thing to do because it can end up costing you a lot of money if it happens to go out over the weekend or a holiday. It can also leave you without hot water for an extended period of time.
If you are in need of water heater repair, call us at A Step Above Plumbing Inc. today. We are very experienced and can have your water heater repaired or replaced in no time. Contact us today to find out more!