It's happened to all of us. A clogged drain can be a huge nuisance, but there are some methods you can use at home to attempt to unclog your drain on your own. Severe cogs, of course, will require the skills of a professional.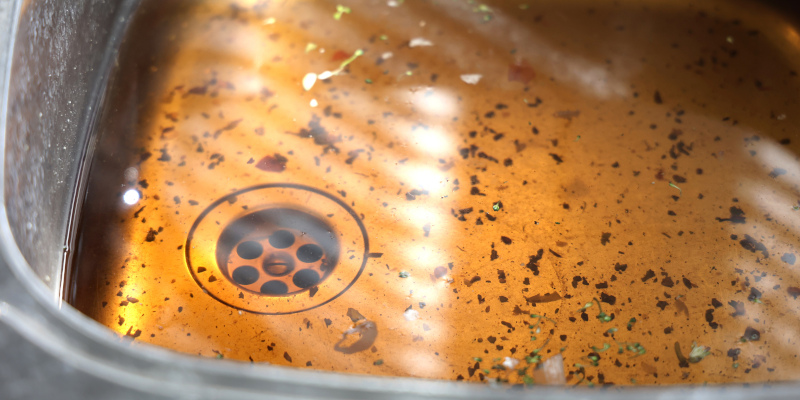 Try to remove the lodged clog. Depending on what your drain is clogged with, it may be visible through the drain. This should be your first step if you can safely reach the object and remove it.
The baking soda and vinegar method. Most methods using baking soda and vinegar start with hot water. The hot water is poured down the clogged drain first, followed by the baking soda and then the vinegar. The hot water should loosen the clog, and the chemical reaction from the baking soda and vinegar helps move the clog through the drain. This method tends to work better for bathroom drains than kitchen drains.
Use a plunger. A plunger provides the same service for your sink or tub as it does for your toilet. The force of the suction can help loosen the clog, making it easier to remove, and in some cases forcing the clog to move through the pipes.
Chemical drain products are not your best bet. Even though these products occasionally work, they contain acids that eat away at the clog. Unfortunately, these acids can also cause corrosion and other damage to pipes, which can be costly to repair. If you are unable to unclog the drain without resorting to harsh chemicals, it's best to call a professional.
Our professional team at A Step Above Plumbing Inc. can help with a clogged drain or any other plumbing job for your home or business. Call us today to schedule a service!