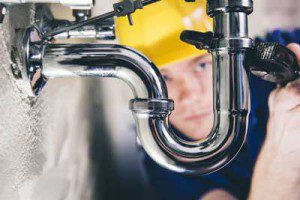 Whether you're having problems with a leaky faucet, a clogged toilet, or a broken pipe, you need a residential plumber on your side who will not only fix the issue, but also provide exceptional customer service. If you have yet to find that residential plumber, there are a few key reasons why we're the ones to call:
We're reliable–Not knowing when or even if your residential plumber is going to show up is nothing short of aggravating. We care about reliability, which is why we promise we'll show up on time and give you regular updates.
We're knowledgeable–Even though plumbing isn't rocket science, it still requires a high level of knowledge to do repairs correctly and efficiently. All of the plumbers on our team are highly trained, experienced, and knowledgeable about plumbing repairs and maintenance. You can rest easy knowing that when we come to your home to work on a plumbing repair, we'll do the job right the first time.
We care about customer service–You want your residential plumber to be a trusted partner, and we'll do whatever it takes to make this happen. Feel free to ask us any questions you might have, and we'll be happy to provide further information.
Our prices are competitive–There's nothing worse than receiving a sky-high plumbing bill you didn't expect. We strive to keep our prices competitive, so not only are there no surprises, but you also feel confident about moving forward with the repair process.