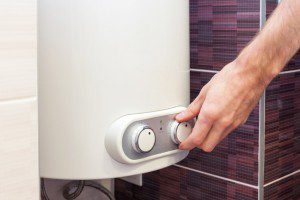 If you have a leaky water heater, you might not need to call a plumber. In some cases, it's possible to fix your water heater on your own. Follow some tips to see if you can handle your leaky water heater repair by yourself. That way, you can save some money, and who doesn't love that?!
Turn off the Power and Water Supply
You should never deal with a leaky water heater while the power and water are still on. With that in mind, turn off the power and water supply to the water heater before you begin. That way, you will be able to safely repair the water heater without worrying about getting shocked.
Locate the Leak
Sometimes, the location of the leak is straightforward, but others times, you'll have to look for it. In most cases, you will find the leak at one of the following locations:
Hot water outlet or cold water inlet connections
Temperature and pressure relief valve
Bottom of the tank
Heater drain valve
Check all of these locations.
Repair or Replace the Part
Once you find the leak, repair or replace the part. If it's a simple valve, you can replace it on your own. If it's more complicated, contact us at A Step Above Plumbing, and we can help. Either way, you can get your leaky water heater working again in no time at all. Then, you can take a nice, hot shower once again!