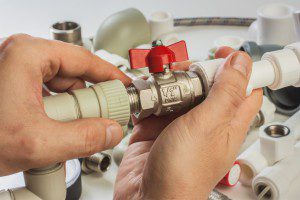 It seems like residential plumbing contractors are more competitive than ever before. You can't type the phrase into Google without getting back thousands of hits. How do you choose residential plumbing contractors, then? What makes one contractor stand out above the rest? There are a couple of things you should keep in mind when looking for contractors.
Job Size- Job size is possibly the biggest factor when looking for residential plumbing contractors. You want a contractor who can handle big jobs. While some plumbing contractors can just take are of basic leaks, our team at A Step Above Plumbing takes on huge jobs from some of the biggest companies in the Lakeland, Florida area. We also do large jobs for individuals. At the same time, we help our clients save money by encouraging them to handle some of their small jobs on their own. This makes us a good option as a residential contractor.
Reputation- Reputation is important when it comes to residential plumbing contractors. You don't want to go with someone who doesn't have a solid reputation in the industry. Instead, choose a contractor like A Step Above Plumbing that has a reputation for always showing up on time and getting the job done right the first item. You can rest easy when we're on the job.
It's easy to see why so many people choose us for their plumbing needs. If you want to go with one of the best companies in the industry, contact us today.