A broken pipe at your home or business is a serious matter and can be more of a problem if you do not handle it appropriately. While your first inclination may be to run for the phone to call the plumber, there are actually a few things you should do beforehand that can have a huge impact on you getting things back to normal in a cost-effective manner.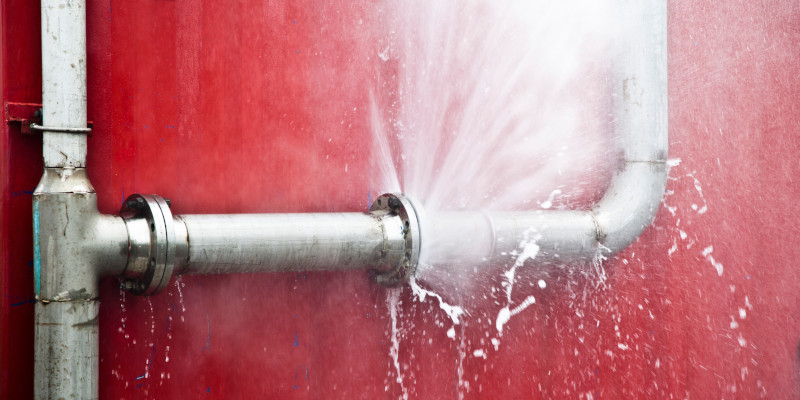 The very first thing you need to do is stop the surge of water. If you can do that quickly with a valve nearby, then do so. If you do not see a valve or cannot get it closed for whatever reason, head to the main valve to shut off all the water coming into your home. This valve is something that everyone should become familiar with and keep in good condition so that a broken pipe emergency can be dealt with quickly.
The next thing is to remove as much of the water as possible. There are many ways you can accomplish this, from using a bunch of towels, blankets, or other materials to soak it up to using a shop vac that can handle wet messes. If the amount of water is excessive, calling a water removal company is a wise option as they have the specialized equipment and knowledge to get the job done in a hurry and effectively. Getting the water out quickly provides the best chance to salvage your flooring and other home components.
Once you have those two tasks in control, now it is time to call the plumbing company to repair the broken pipe. Of course, if you have difficulty with the first step and cannot get the water off, go ahead and call first thing for advice. At A Step Above Plumbing Inc., we provide broken pipe replacement services for both residential and commercial customers in the Lakeland, Florida area. Feel free to contact us for any plumbing services you might need.