Rather than continuing your search for reliable plumbing companies in Lakeland, come to us.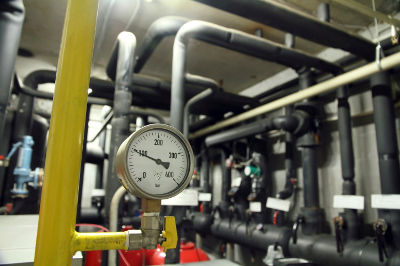 When your home or business is having major plumbing issues, we recognize that you want a plumbing company that can take care of the problem and get your life back to normalcy as soon as possible.  We also recognize that there are lots of plumbing companies in Lakeland, Florida to choose from.  Although this is the case, we believe that there are some great reasons why you should call on us first for your plumbing needs.
As far as plumbing companies go, there are some characteristics that distinguish an exceptional plumbing company from one that is average.  At A Step Above Plumbing Inc., we possess all of the characteristics that make us an exceptional plumbing company.  Here's our list of characteristics that elevate a plumbing company from average to exceptional:
Honest:  When you are researching plumbing companies, you want one that is honest.  This means that the plumbing company will find the issues and fix them, communicate openly with you and provide you with an accurate estimate of how much the job will cost.  If you want honesty, we are your top choice.
Educated:  Plumbing companies that employ educated plumbers stand a much better chance of finding the source of your plumbing woes and fixing them to your satisfaction.  When you contact us, you can feel confident that our plumbers are well-educated due to the fact that we have 3 state master licenses.  You can depend on us!
Experienced:  Education is important, but so is experience.  With over 11 years in the business, you will find that we have both the education and experience, allowing us to accurately diagnose and fix any plumbing issues that you may encounter.  This includes large plumbing issues, as well.
Committed to Quality:  When you call on us to come and fix your plumbing issues, we will use parts that are designed to handle the tasks that you need filled.  This means that you can rely on us to provide you with parts that will last.
Customer-Service Oriented:  Our commitment to quality customer service means that we will treat you with respect,  communicate effectively, and always arrive on-time and prepared to handle the job you need done.  We value your time, which is why we get the job done correctly the first time.
Rather than continuing your search for reliable plumbing companies in Lakeland, come to us.  We are confident that our exceptional service will make you glad you did.
---
Plumbing Companies
Plumbing Companies in FishHawk, FL
Plumbing Companies in Plant City, FL
Plumbing Companies in Central Florida
Plumbing Companies in Brandon, FL