Don't choose just any plumber in Plant City, and trust all of your plumbing needs to us.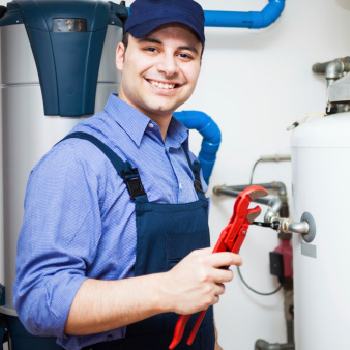 Are you looking for a plumber for your home or business in Plant City, Florida? When you call us at A Step Above Plumbing Inc., you can be confident that your plumbing problems will be solved quickly and efficiently, but also that the job will be done right the first time. We are dedicated to showing up when we say we will and doing the job right.
We handle all sorts of residential and commercial plumbing jobs, including those involving the following:
Piping– We can perform installations of piping throughout your home or business. We can also repair a faulty pipe when necessary. Need your whole property replumbed? No problem.
Water heaters– We provide installation of quality units and maintenance services to keep them running more efficiently for longer. We can also repair and replace when needed.
Drains– Slow or clogged drains don't stand a chance when we are your plumber.
Faucets– If you have tried to fix it yourself and it didn't work or if you need new faucets installed, we can help.
Toilets– We provide installation, repair and replacement of toilets as needed.
We have convenient early morning hours available and are open from Monday to Friday. We can also schedule appointments on the weekends when necessary. We have been in operation since 2003, serving homeowners and business owners in Plant City and the surrounding area, so we understand that when you need a plumber, you usually need one now. To find out more about why you should turn to us whenever you need a plumber, get in touch with us today!
---
Plumber
Plumber in Brandon, FL
Plumber in Central Florida
Plumber in FishHawk, FL
Plumber in Lakeland, FL