We can take care of plumbing problems of all sizes in the FishHawk, FL area.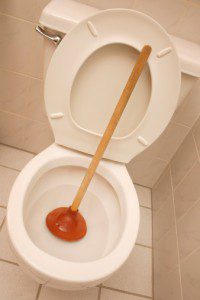 A plumbing problem can keep you from getting the things you have on your to-do list done for the day. Fortunately, at A Step Above Plumbing Inc., we are here to help. We are able to take care of plumbing services of all sizes in a quick and reliable manner.
Some of the most common plumbing services we tackle in the FishHawk, Florida area include running toilets, leaky water heaters, clogged drains, and broken pipes. If you run into any one of these problems, make sure you turn to us right away for help. Otherwise, the problem might get worse.
When you have a plumbing problem on your hands, we realize that you want it fixed so you don't have to deal with it again. You can rest assured that we will be able to take care of the issue on the first try because our company holds three master state licenses and we are committed to client satisfaction.
Additionally, we have encountered plumbing services of all types since we started up our operations in 2003. Whatever plumbing issue you're dealing with, you can feel confident in our abilities.
If you'd like to know more about the different plumbing issues we can take care of and why you should choose us at A Step Above Plumbing Inc. to help you out, give us a call today. Remember, we are always here to provide you with assistance and to answer any questions you might have about your plumbing system.
---
Plumbing Services
Plumbing Services in Lakeland, FL
Plumbing Services in Plant City, FL
Plumbing Services in Central Florida
Plumbing Services in Brandon, FL
Similar Services We Offer: