We have over a decade of experience helping our clients in FishHawk, FL with all of their residential plumbing needs.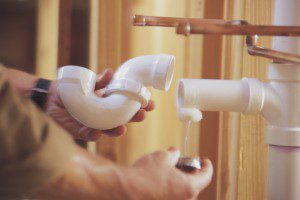 Residential plumbing poses a unique set of circumstances and challenges to home owners. Knowing who to call when things go wrong is essential to keeping a calm mind and to keeping your home safe. Here are a few thoughts to help you with your residential plumbing problems before and after you call for professional assistance.
First, when you first encounter some issue with plumbing, try to identify the source of the issue. Is water coming into or from a particular area? Is drainage slowed from a single fixture, or from the fixtures in a given area or floor of your home? In the case of toilets, lifting off the tank cover and inspecting the mechanism inside can often show where a leak or mechanical malfunction has occurred, saving you valuable time and money in the residential plumbing repair process.
Tracing the source of the issue is essential to getting the right fix, and to helping the residential plumbing company you trust be better able to serve you and fix whatever issues might arise. In addition, there are a number of minor plumbing issues that can be solved by the home owner or resident without an expensive visit or a lengthy wait for a plumber to arrive.
At A Step Above Plumbing, we have over a decade of experience helping our clients in FishHawk, Florida and the surrounding communities with all of their residential plumbing needs. Let our knowledgeable and punctual service and our quality work show you why we're truly a step above the competition
---
Residential Plumbing
Residential Plumbing in Lakeland, FL
Residential Plumbing in Plant City, FL
Residential Plumbing in Central Florida
Residential Plumbing, Brandon, FL
Similar Services We Offer: