From simple to complex, our drain repair services in Plant City will resolve your drain issues so your life can get back to normal.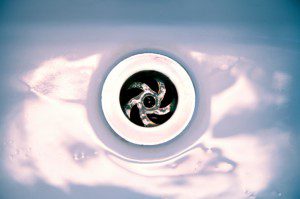 If you have been having chronic problems with your Plant City, Florida home's various drains, it could be a sign of something larger than a hair clog in the bathroom sink, a toy flushed down the toilet, or grease buildup in the kitchen drain. This is especially true if all the drains are slow or constantly need plunging or snaking to keep clear. What you probably have going on is a problem with a main drain line. While the municipal system handles the sewer lines at the street, it is your responsibility to resolve problems in the line from your home to the street.
Here at A Step Above Plumbing Inc., we provide drain repair to resolve whatever is going on with your main line. A common issue is a break in the line that may be letting waste through, but not as smoothly as it should, so things get backed up more easily. A break can happen from a variety of causes, including tree roots, ground shifts, and excessive weight having been exerted above. Another potential situation is when ground shifting or a mistake during construction is not giving the line the right slope for gravity to do its work to move waste from the home to the street efficiently.
It is important to address drain repair issues as early on as possible to avoid a costlier repair situation. Should the line become completely blocked and you end up with contaminated water in your home, you will be facing the cost to remove and replace flooring, drywall, and perhaps some personal possessions, as well.
Give us a call if you are having drain issues, and we'll assess the situation and provide you with your options for resolution. We can handle whatever is going on, even if it means replacing the main line to the street. Our team is efficient and professional, so your life can get back to normal as soon as possible.
---
At A Step Above Plumbing Inc., we offer drain repair services in Lake Wales, Winter Haven, Riverview, Tampa, Brandon, Fish Hawk, Lakeland, Lithia, and Plant City, Florida and throughout Central Florida, as well as all other areas of Polk County and Hillsborough County.